Suri (Sur-y) means "eagle".
Suri comes from a big family of big eagles. He is small for his age and sometimes tries to act bigger than he really is. He always goes too fast, but is working on slowing down.
His favorite move is a jump front kick.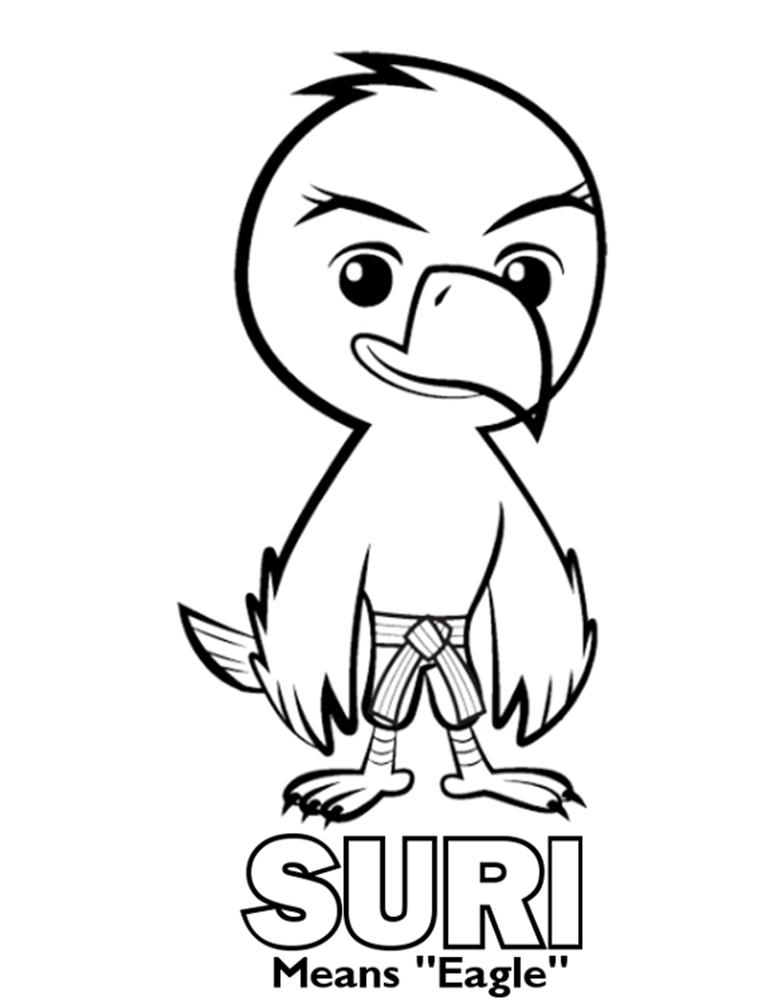 Moms and Dads, click on the image to print a full-size picture! Hint: Some browsers scale the picture to fill the page. You may need to adjust the "scale" setting in the print preview. Firefox and Edge make a bigger image than Chrome by default.