Ara (A-Ra) means "of the sea".
Ara is a shy turtle. Before joining the tiger classes he usually just stayed in his shell. Now he is making new friends and loves to do his forms nice and slow.
His favorite move is a knife and hand strike.
Color Ara and share your picture with us!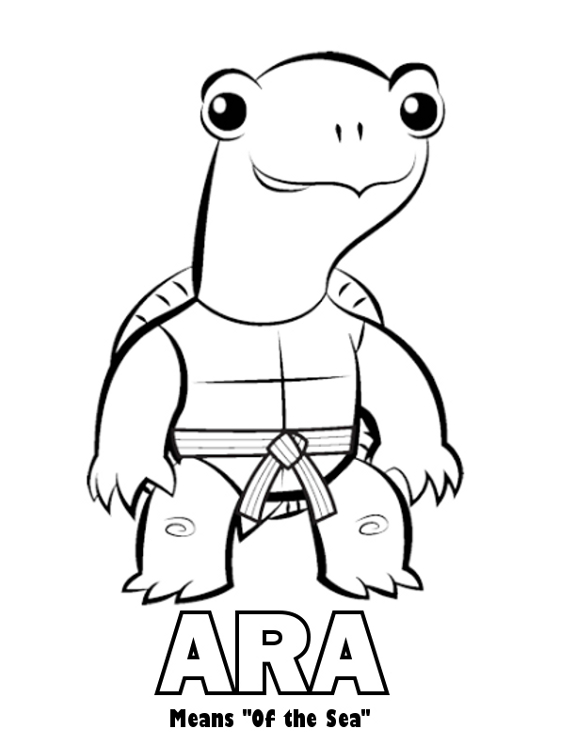 Moms and Dads, click on the image to print a full-size picture! Hint: Some browsers scale the picture to fill the page. You may need to adjust the "scale" setting in the print preview. Firefox and Edge make a bigger image than Chrome by default.