Choa (Cho-ah) means "light of the world".
Choa is a rare Phoenix. She is very pretty and likes it when the other animals do things for her. She is learning to do things for herself, and when she does she is awesome.
Her favorite move is a double knife hand block.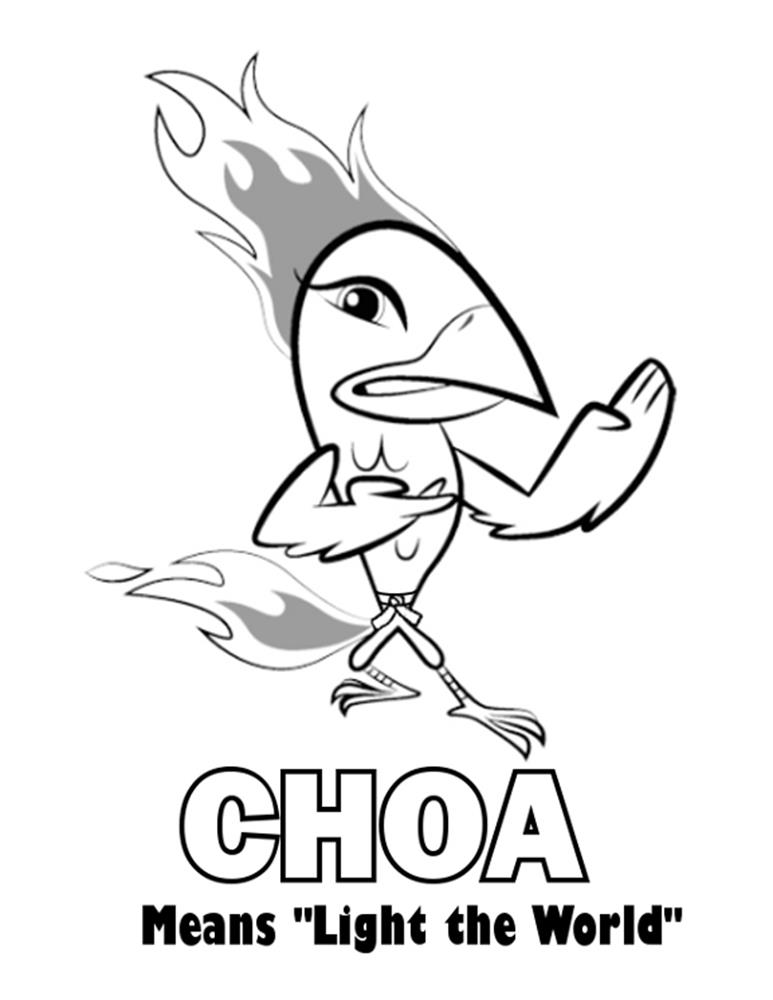 Moms and Dads, click on the image to print a full-size picture! Hint: Some browsers scale the picture to fill the page. You may need to adjust the "scale" setting in the print preview. Firefox and Edge make a bigger image than Chrome by default.