Give the gift of Confidence this season!
Give someone you love a Merry Christmas and a great start to 2024! We're giving you a Christmas special! Our 5-class confidence course for only $25.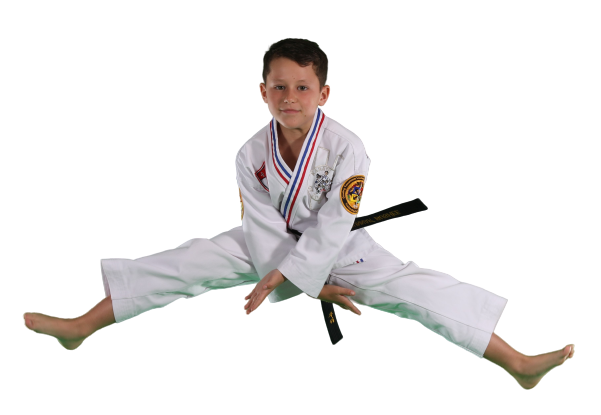 Find out how martial arts can help your child become HAPPIER, HEALTHIER & MORE CONFIDENT.
Plus, receive a FREE uniform on sign up.
Get this limited time offer now and watch their confidence soar!
We love making a difference in the lives of kids and adults.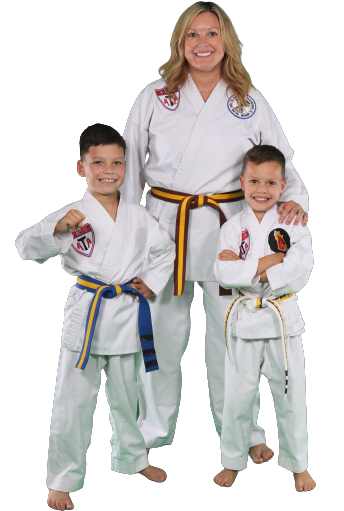 How many sports allow parents and children to train TOGETHER in the same classes? In how many sports can you as a parent not just watch your child from the bleachers, but actually share the experience with them?
(Just to be clear, parents, you don't have to take classes just with your kids. We get a great workout, and have a lot of fun in our adult classes too! It's up to you.)
The difference we make in kids' lives goes beyond physical fitness.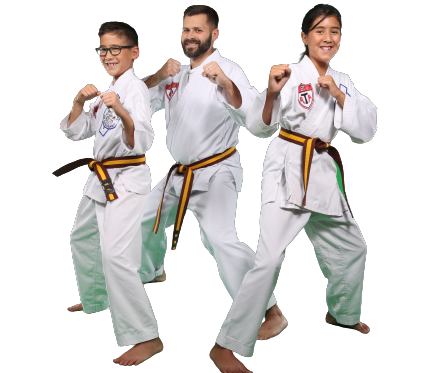 Our focus on life skills along with physical skills can change the way your child deals with the world at home and at school. This is what the elementary school teacher of one of our students wrote to his parents:
"D— has made a complete turnaround in class. I've noticed he's following directions quickly, and doing the right thing the whole time. … He seems way more engaged and interested! Also, he's been a great leader for his friends. I let him know how proud I was of him…"

— actual letter from a teacher to the parent of one of our students

Our introductory package lets you take our program for a "Test Drive".
The 5 Class Confidence Course includes:
— A private introductory lesson —
— 5 regularly scheduled classes —
— A FREE uniform! —
All for the special end-of-year price of $25!
Fill in the contact information below (we never, EVER, share your information!) to get started today!