Baron is a Red Belt
Baron (Ba-roon) means "righteous".
Baron is the highest rank in the tiger class. He is a great leader, he just doesn't know it yet. He is always willing to help.
His favorite move is a palm strike.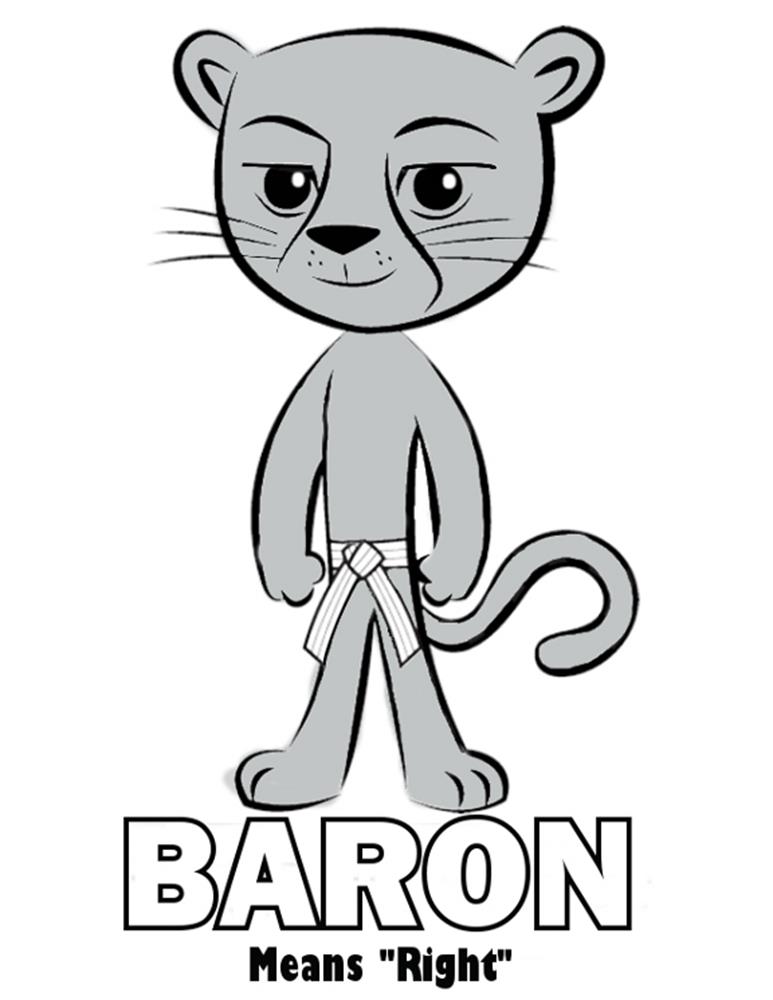 Moms and Dads, click on the image to print a full-size picture! Hint: Some browsers scale the picture to fill the page. You may need to adjust the "scale" setting in the print preview. Firefox and Edge make a bigger image than Chrome by default.